Olentangy River
June 4,5,6th 2004
My brother John and I canoed Friday morning, eight miles south, from Caledonia, Ohio to the River Bend Campground. This was the same route I wanted OHCRA to do on Sunday. In the last four weeks the river has flooded out of its bank's three times, so I knew there would be logjams that we would need to take care of. The river was up a couple feet, which is great for canoeing. Yet the water was very muddy in color and rocks were hard to see. We opened a few spots, but there where still three jams that we would have to portage around. At one jam we were able to pull the canoe over a log , duck under another, and then maneuver around a partly submerged log in a very swift flowing rapid. We hit the swift water and the canoe turned and hit the log sideways. As water started to flow in my brother stepped out of the canoe, into very deep water, pulling the canoe down sending more water in. After chopping and cutting the jams, the cool water really did feel good.

After reaching the campground I had to go home and load my gear for the weekend. I was back at the campground around 4:00 p.m. Paul W. was already there, with a smile. Jock arrived a little later and Paul K. showed up just a little before dark. River Bend had cut some trees down, which left lots of brush and logs just lying around our camping area. The management said to burn it all, so Jock had one of his famous "little" fires. The heat felt very good. Come to find out the overnight low was 47 degrees.



Saturday morning my other brother Mark took my truck to the "take out point", while we four canoeists leisurely waited for any other OHCRA members. No one showed, so at 9:03 sharp we were on the water. According to GPS Jock we traveled 15.3 miles, ending at 2:55pm. That included a lunch stop. Our average speed was 3.3 mph and no one got even got wet. Just a few muddy feet. We saw a squirrel jump into and swim across the river. This was a first for all of us, we knew squirrels could swim but how often do you see it? We also saw the ass end of two deer, an owl, a redtail hawk, groundhogs, squirrels like crazy, and I saw three black snakes. After crossing the Kings Mill spillway, the current took me into some branches hanging down. After moving on, I looked back and saw a black snake hanging by its tail looking pissed. After I looked at my map wrong, putting us a mile ahead of our actual position, Jock kept saying that I was trained in map reading by Ted. I'll have to get the scoop from Ted later.

Back at camp we ate a hardy super of chili, baked beans, ham sandwiches, chips, and cookies. After chili and baked beans we thought it would be wise not to stand very close to the fire.



Sunday morning was warm and misty. We shuttled up stream seven miles, opting not to do a 30-yard portage in the mile further upstream, and we were on the river by 7:15 a.m. I kind of like the earlier starts. Where we launched from, there was a snapping turtle, next to a dug hole. Must have been laying eggs. We also saw another turtle farther down stream. It's amazing how much lower the water level was from Friday to Sunday, we had three portages still and more shallow spots to scrape over. And of course the hidden rocks that stop canoes very quickly, right Jock and Paul? We finished the trip around 10:30 a.m. and just B.S.ed until noon, then went our separate ways.

The family couldn't believe I was home at 12:15 p.m. That's one advantage of being trip leader. I only live five miles from the campground, and to think that's the first time I have ever camped at the River Bend Campground.

The water was great, the weather even better and the canoeing company superb. Again I just wish more OHCRA members would have participated.
Until next month.....
See ya on the water.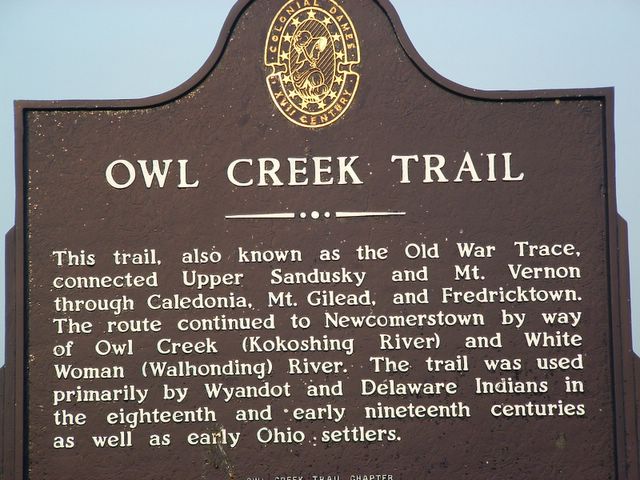 View All Pictures of the Olentangy River